IT Services,Software,Development,Components,Web,Internet,IT Spezialisten,IT Projekte,Freie Softwareentwickler,Freie Entwickler,3964,3964R,RK512,COMM,seriell,RS232,RS-232,MSComm,LSV2,LSV/2, communications, monitoring, programming,multiport,serial,driver,zmodem,ymodem,xmodem,V.24, interfaces, RS422, RS485, RS-422, RS-485. Computer, ADONIS Micro Software
Software-Development


Terms of Delivery


Contact Details / Legal Information


Privacy Policy

The Company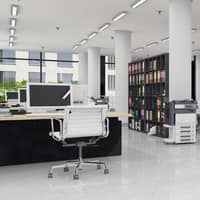 ADONTEC® is a leading provider of Software Tools. Since 1990, ADONTEC products have helped thousands of developers worldwide easily solve complex programing tasks.

A highly motivated team of software developers is building cutting-edge technology and also offers variations and custom solutions on customers request.

Today, ADONTEC Software Tools are widely used by Software Developers worldwide within small and big companies to develop their custom software solutions mainly for data communications but also other areas.

Freelancers, Small Business and Big Businesses are successfully building simple or complex solutions using ADONTEC Software Tools.

Rock Solid Quality Products and yet Affordable is the strategy behind.
Research & Development
We develop and maintain most of our software products and services internally. Quality and efficiency are very important to us.

Our R&D department is constantly developing new software products to meet the individual requirements of our customers. We are always in direct contact with major software vendors and we're watching emerging new software and hardware products, especially operating systems.

Software Development History.
Distribution
Our sales department is mainly specialized in our own software products and related hardware. New international markets were opened up in recent years.
Company Mission
It is our mission to strengthen our know-how and to apply it to develop new products and enhance our existing products. The flexibility to react quickly on new situations to guarantee technical advantage for our customers is our main goal.
Honest and Reliable
We are well known in the industry for our honesty and reliability. We offer only our best products and services and our technical support staff is second to none.
We don't harm the Planet
Since many years we provide our products with eManuals (e.g. PDF, HLP, CHM) and avoid printing that huge amount of pages. Since most of the products offered for download we can also save on plastic waste from the CD/DVD media.
The Future
We're not Stopping - For all that has changed, the center has not budged, and ADONTEC remains as committed to offering the highest-quality products - as it did from the first day the lights went on. It is that recognition of what got us here that will accompany us to the future.
---
Legal Name and Address
ADONTEC Computer Systems GmbH
Hoelderlinstr. 32
Maulbronn 75433
Germany

Phone: +49 7043 9000 20

eMail: info@adontec.com

Established: 1993

Registered: HRB 511032 (commercial register of Mannheim)
VAT-ID: DE 160738771
WEEE-Reg.-Nr.: DE 31062112 (B2B)
Managing Director: Dipl.-Ing. Kiriakos Georgiadis
---
Read before calling us
Please, do not call us to sell us something or conduct user surveys, etc. You'll just waste your time and ours. It is our corporate policy not to buy anything over the phone, ever. No exceptions!